Gourmet restaurant near Obernai in Alsace
La Fischhutte Restaurant in Mollkirch
At the heart of France's Bas-Rhin department, near Strasbourg, the La Fischhutte Restaurant invites you to enjoy an Alsatian culinary journey of discovery.
From its location in Mollkirch, a picturesque village near Rosheim and Obernai, the gourmet restaurant serves up a hearty dish of generosity and authenticity. Take a comfortable seat in dining room, with a light-wood décor and large floor-to-ceiling windows offering a view over the park, where you will savour refined home-made and seasonal cuisine, which showcases the very best flavours our bountiful region has to offer.
As soon as the good weather arrives, make sure you take advantage of our garden. With the Vosges mountains in the background, and a quintessential countryside setting, enjoy the fresh air as you indulge in market-inspired dishes and Alsatian gastronomy.
Your meal is sure to be a memorable one at our gourmet restaurant thanks to the warm and friendly atmosphere that characterises our establishment.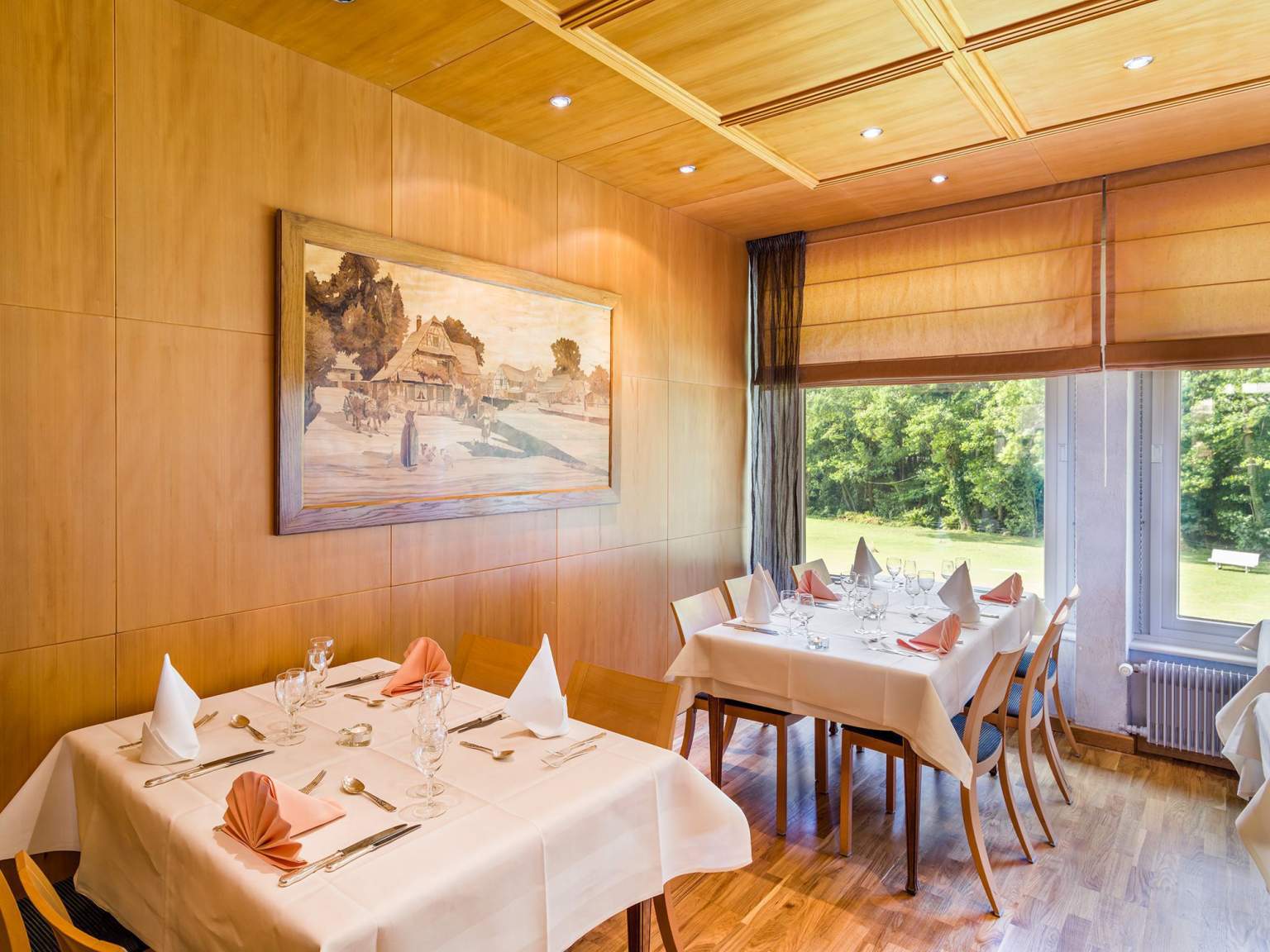 Local seasonal cuisine
At the La Fischhutte Restaurant, chef Bernard Schahl and his team take their inspiration from the seasons, nature and the market. In order to share his passion for fresh ingredients and Alsatian delicacies, the Chef designs à la carte and set menus showcasing regional flavours: Alsatian-style fillet of zander, duck foie gras, home-farmed trout, veal kidneys with Melfor vinegar, different game and more.
And when it comes to dessert, our pastry chef creates a selection of dishes each more surprising than the last, such as scented geranium sorbet and spruce tip ice cream.
Savour local and seasonal cuisine revisited by a chef who holds his native region close to his heart and who has become the perfect ambassador for Alsatian produce. He takes his inspiration from the market and his own garden, where he grows fresh flowers and herbs, a variety of vegetables and fruit trees. The orchard provides him with a wide choice of fresh fruit, which you will find in his "tarte du jour". The chef and his family also enjoy foraging in the forest for mushrooms, flowers and wild berries, which are sure to delight our epicurean guests. The trout we serve also comes from our very own pond.
The chef is committed to sourcing local produce and works in close relation with regional producers in keeping with the seasons. Our fresh lamb, goat meat and poultry comes from local farms, and we carefully select our wines from nearby vineyards. This allows us to ensure we are working with the very best produce our generous region has to offer.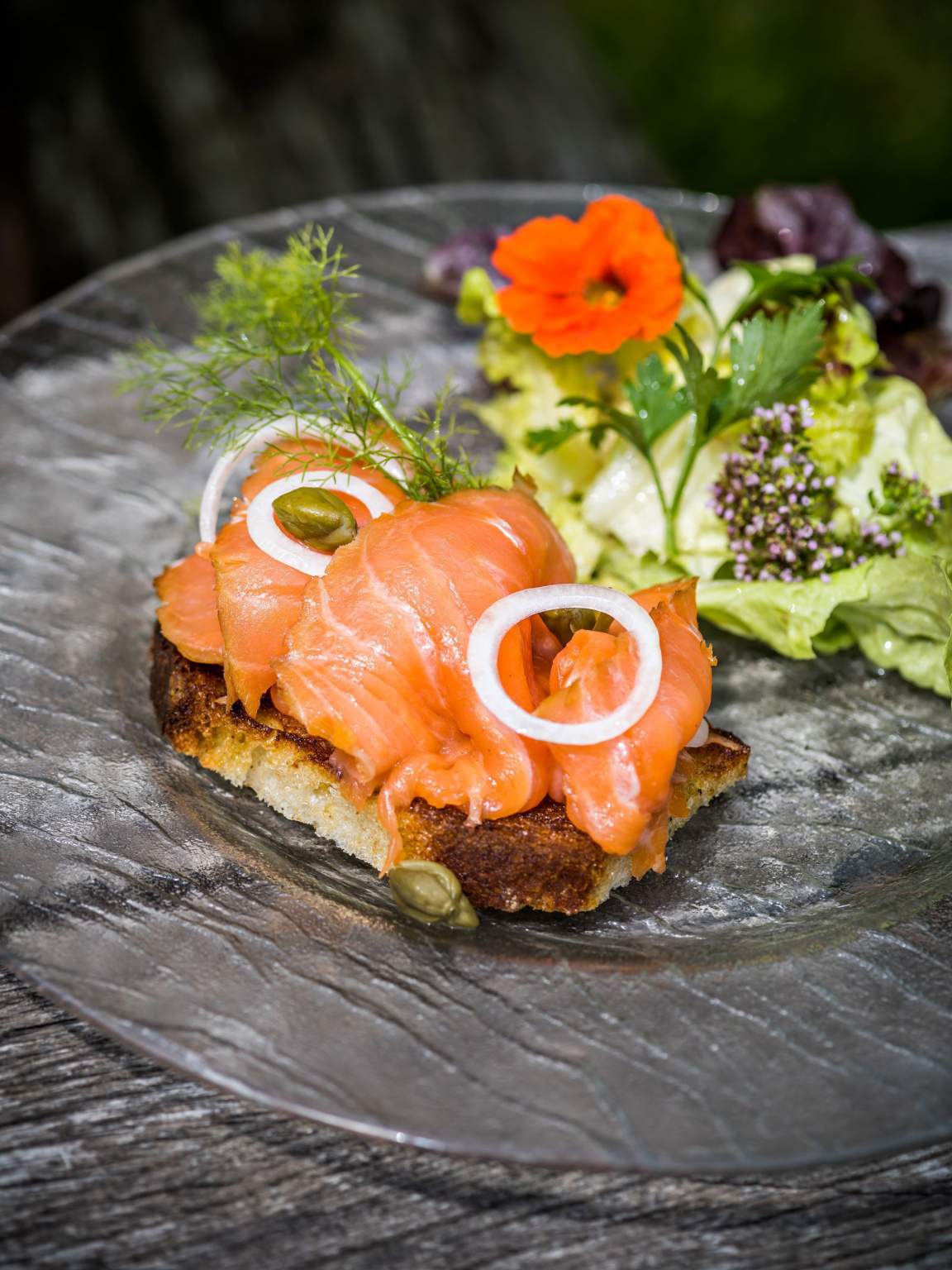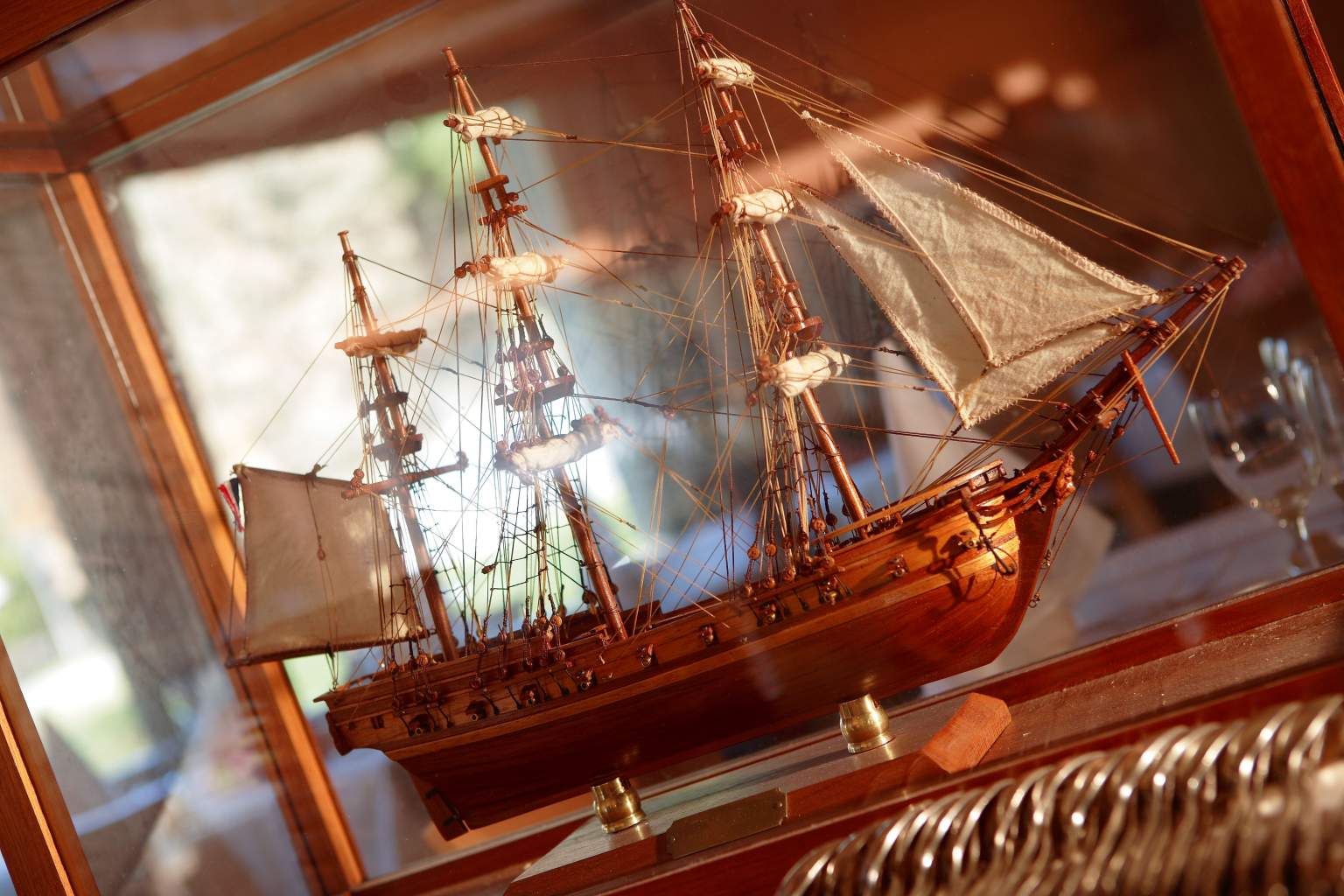 Seafood Dinner Nights and the Mareyeur Buffet
New offer: From the end of October and the beginning of December, La Fischhutte takes on the colors of the ocean. In a friendly atmosphere, the restaurant offers seafood platters on weekends.
We offer 3 different platters made up of shellfish, a selection of oysters, salads, shrimps, whelks, langoustines, crab claws, knives or even Lobster for the "Plaisirs de la Mer" platter ...
You will complete your meal, with the choice of the menu, flat or hollow oysters by the piece, Bouchot mussels with cream, Fish soup, hot oysters ..... Our pastry chef will delight you with the Plate of 4 sweets and the assortment of 4 "homemade" ice creams and sorbets.
The sommeliers will offer you a drink offer: aperitif, water, 3 glasses of selected wines and coffee, or the choice of the "Sommeliers Selection" menu by the bottle.
All the products arrive directly from our French coasts and from suppliers that we have carefully selected for their know-how and their values.
Our usual offer has changed: We had to modify our Marine Evenings, buffets being prohibited, we now offer a different offer in compliance with the instructions and the Covid19 health protocol imposed by the state.
Practical information:
Calendar of forthcoming dates.
The meal includes the buffet, main dishes, desserts, drinks and accompanying wines.
Booking required; please call us on +33 3 88 97 42 03.
À La Carte and Set Menus
Select your dishes in our menu :
La Formule 2 plats: Starter and dish or dish and dessert - 28 €
La Formule 3 plats: Starter, Fish or Meat and Dessert - 36 €
La Formule 4 plats: Starter, 2 dishes and Dessert - 46 €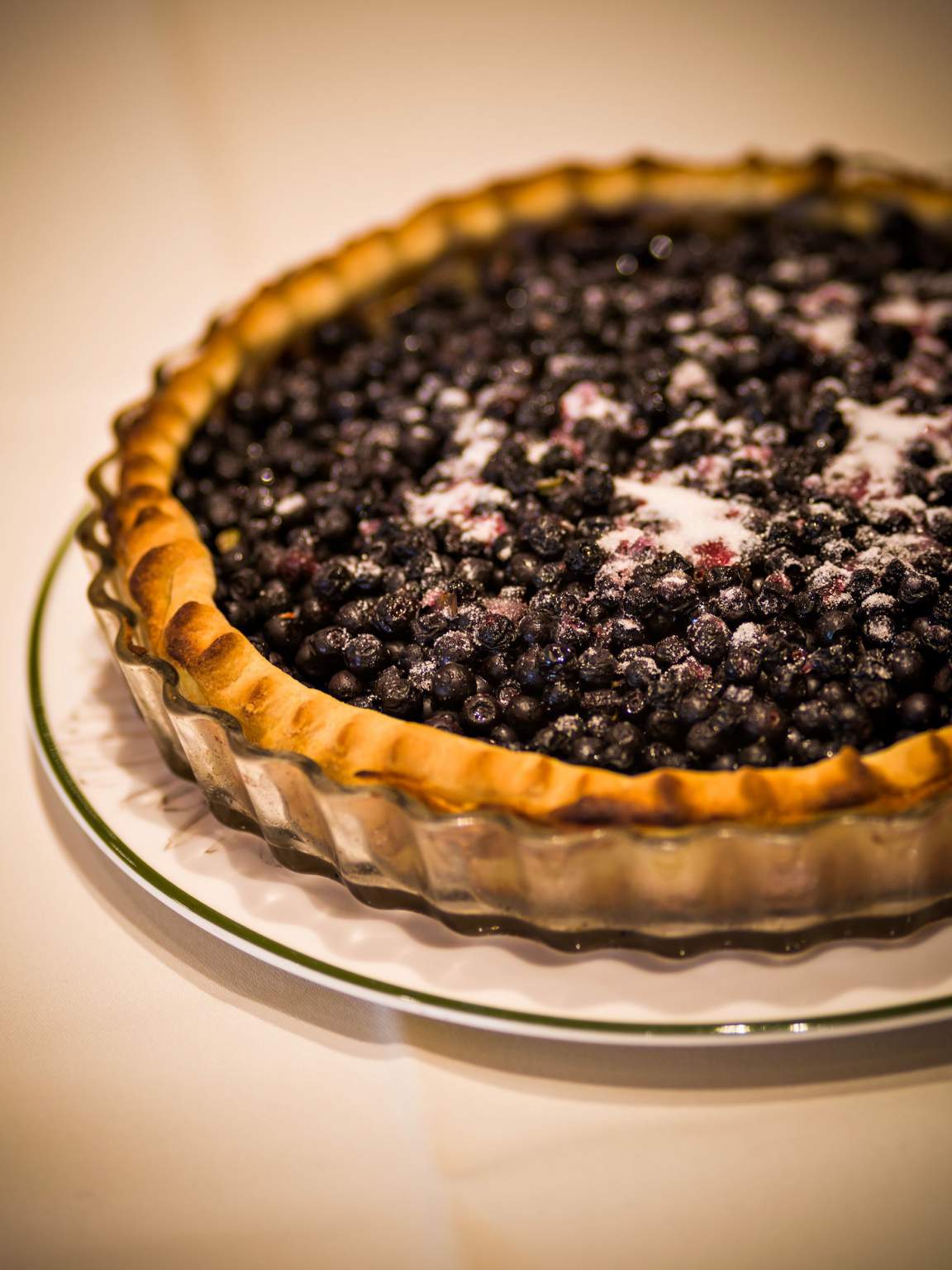 Useful information and booking
Weekly closure: Mondays and Tuesdays (except bank holidays)
Open from Wednesday to Sunday from midday to 1 p.m. and from 7 p.m. to 8:30 p.m.
Please call us to book on +33 3 88 97 42 03